Alloy is a trusted and reliable domestic supplier. The customer never has to worry about offshoring supply chain risk.
The mechanical properties of Alloy's 6061 aluminum produce precision parts with a high strength-to-weight ratio and optimal thermal conductivity.
Compare Alloy to Traditional Manufacturing
Alloy's unique process provides the flexibility and lead time of 3D Printing, the material properties of machined components, and the cost-effective volume production of casting.
Our highly versatile process is ideal for improving time to market, increasing product performance and functionality, and reducing supply chain risk.
| Perfect for... | | 3D Printing | Machining | Casting |
| --- | --- | --- | --- | --- |
| Material Properties | | | | |
| Fully Dense (no porosity) | | | | |
| Complex Geometries | | | | |
| High Volume Production | | | | |
| Rapid Design Iteration | | | | |
| Short Lead Time | | | | |
| Cost | | | | |
A new standard for aluminum part fabrication
Alloy's semisolid diffusion process creates intricate and precision parts with accuracy and reduced material waste. The process enables the production of lightweight yet durable components, making it an ideal choice for high-performance applications that require strong physical and mechanical properties.
The Benefits of Alloy Enterprises
Reducing time to market, rapidly iterating designs, and improving product performance are key benefits of Alloy Enterprises' revolutionary fabrication process. With expertise in manufacturing complex geometries, we help our clients achieve and increase their market leadership
.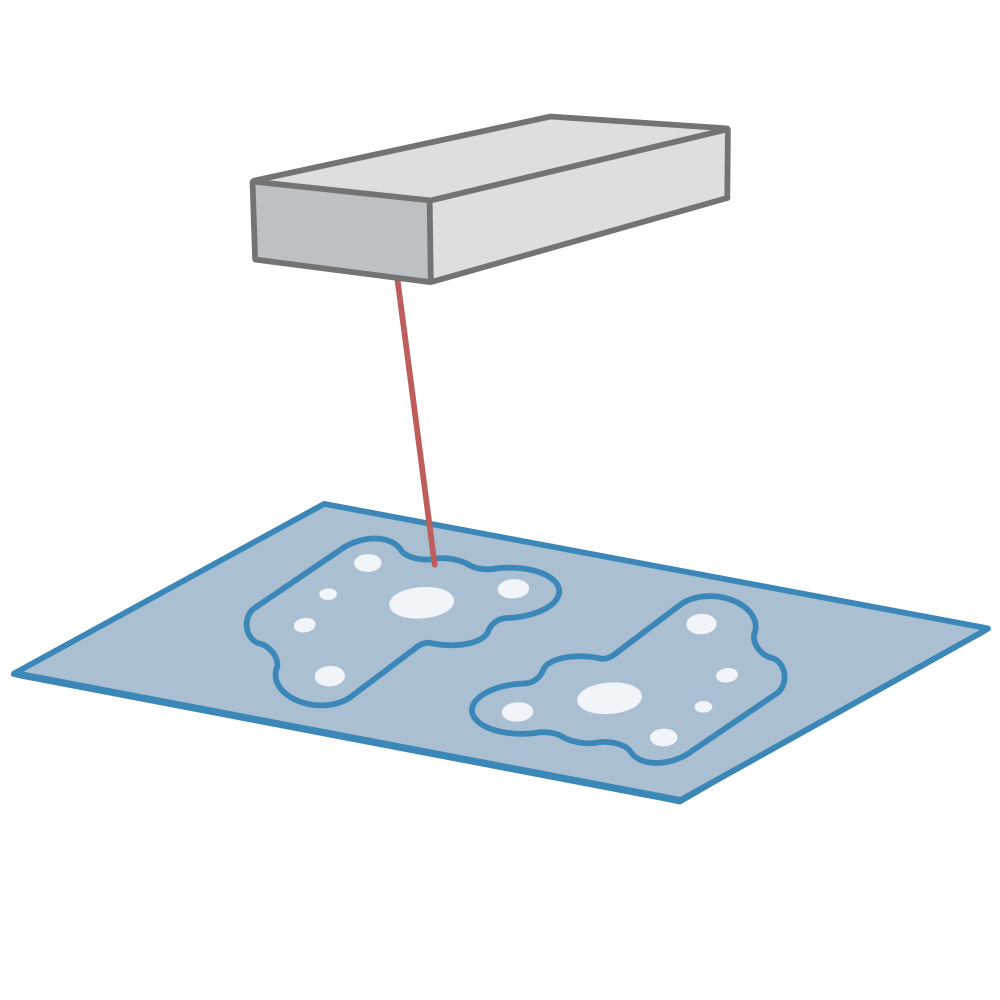 Laser cutting creates complex geometries layer by layer
.
Our sheet forging process minimizes steps and material waste without any adhesives or powders. An inhibiting agent is selectively applied to create in situ supports.
Lightweight, High-Strength
Our semisolid diffusion process produces lightweight components with optimal strength, durability, and thermal conductivity. Before going through the bonding step, aluminum sheets are stacked on a caddy
.
Sheets are diffusion bonded under heat and pressure forming homogenous fully dense components. Our 6061 T6 meets or exceeds material properties for wrought material
.
The final step in our process is the removal of support material from nested parts. Our ability to manufacture complex components at scale makes Alloy the clear choice
.
Alloy can produce annual volumes from 100 to 20,000 +, and there's no minimum lot size
.
Alloy is cost-competitive with traditional manufacturing methods, without the need for tooling or high equipment setup time.
Our material has a high strength and thermal conductivity, and is 100% recyclable making it ideal for automotive, heavy & industrial equipment, and thermal management applications.
By eliminating the need for tooling, our unique process helps expedite lead times and turbo-charge production.
Superior Material
Properties
Our components are made from 6061-T6 aluminum with material properties that meet or exceed cast or machined parts.
Realize your onshoring strategy through Alloy's cost effective domestic production, mitigating supply chain risks.
Forem ipsum dolor sit amet, consectetur adipiscing elit. Nunc vulputate libero et velit interdum, ac aliquet odio mattis. Class aptent taciti sociosqu ad litora torquent per conubia nostra, per inceptos himenaeos.
Let us be your development partner. Reach out and speak with a member of our team today!